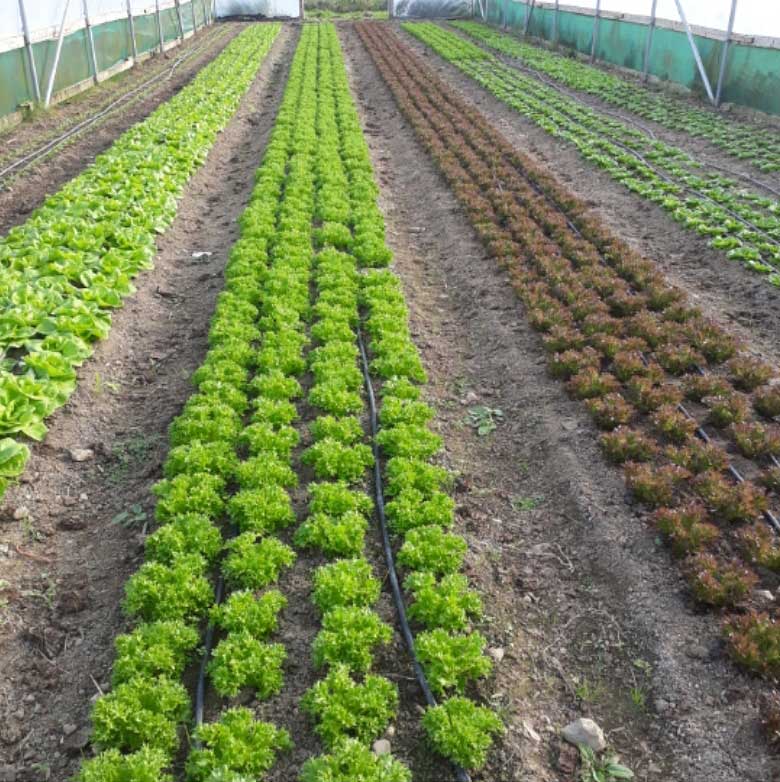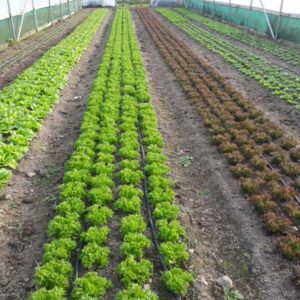 Growing vegetables here year-round we are heavily reliant on what the weather may bring and in Ireland this is not always so predictable.
As the seasons revolve, we look forward to the changes this brings.  As we say goodbye for the season to certain crops, sometimes with sadness, sometimes relief we are always excited by the beginning of a new crop – Tomatoes and Courgettes in Summer or Savoys and Purple Sprouting Broccoli at the back end of the year.
Growing food seasonally brings its own challenges but also huge rewards. Our backs may be thankful by late April when the last of the Purple Sprouting Broccoli are picked but we do it with a tinge of sadness and always questioning whether there are things to be done differently next season.
At Riversfield we grow with flavour and taste in mind and so go in search of varieties that offer these qualities ahead of the uniformity synonymous with modern day mass production.
By appreciating, cultivating  and nurturing the natural environment at Riversfield with a more gentle approach we are rewarded with great tasting vegetables.
Everything is weather dependent
This is a general list of what we grow during the year. It is not exhaustive.
Potatoes
Baby leaf salad
Spinach
Chard
Kales
Beetroot
Radishes
Purple sprouting broccoli
Leeks 
Lettuce
Baby Leaf Salad Mix
Rocket
Heirloom tomatoes
French beans
Aubergines
Basil
Summer cabbage
Courgettes
Spinach
Early potatoes
Beetroot
Peppers
Rocket
Tomatoes
French beans
Baby leaf salad
Herbs
Squash
Savoy cabbage
Leeks
Kales
chard
Romanesco
Cauliflower
Kalettes
Carrots
Beetroot 
Onions
Beetroot 
Carrots
Purple Sprouting broccoli
Leeks
Winter salads
Kallettes
Savoy cabbage
Cauliflower
Kales
Cavol Nero 
Jersalem artichokes
Mixed beetroot
This is a general list of the main vegetables grown at Riversfield Organic Farm. Other crops do make an appearance from time to time and we are always open to requests if customers have a particular vegetable in mind that they would like to see grown.
Some of our vegetables are available for long periods during the year crossing over the seasons while some only make a fleeting appearance.